Erie Powder Coatings Newsletter
March 2020
Welcome to 2020
It's been so long since we last did a newsletter, I think we may have forgotten how to publish it. So forgive us if you see some errors!
As always, the passage of time is quite amazing. More and more amazing the older you get. I certainly remember this "old person" talk from when I was young, but as I have hit 50, I have come to see the wisdom of my elders. It really is true. And I don't even consider myself old (yet). Just don't ask my daughters.
Prime in the news these days is one thing that we all hope will pass quickly, the coronavirus. From something that no one had expected, we find the discussion in the news and in businesses everywhere is constant. This is hardly a surprise given the potential problems that this virus can have for people getting sick, even dying, not to mention the worldwide economy.
In this newsletter we will give a little news of the coronavirus and its effect on our business. We have included a general letter / note to our customers on our website regarding the coronavirus and its effect on our operations (to pre-empt – we are in a good position). We also have included our usual discussion and information on powder coatings for our customers including info on RAL stock color expansion, TGIC health considerations and about what happens when a coating cures.
As always, we hope that you find this information useful and informative.
"The rumours of the demise of the U.S. manufacturing industry are greatly exaggerated."
Elon Musk
In This Issue
Coronavirus Information
Addition of new RAL Superdurable Stocks
EPC News
Technical Corner:  TGIC health information
Thermoset Curing
Product Showcase:       New RAL colors for Stock

EPC is happy to introduce another slot of new stock RAL colors.   These introduced colors are all superdurable polyesters, TGIC and TGIC-Free.  EPC has been aggressively expanding our RAL stock list.  These NEW products include:
SPF282-G6 9005 SD Black Semi Gloss
SPF2047-G8 7015 Slate Gray SD
SP2049-G2 7035 Lt Gray Satin SD
SPF2050-G8 7001 Silver Gray SD
SPF2015-G8 7005 Mouse Gray SD
SPF2119-G8 7022 Umbra Gray SD
SPF2161-G8 7024 Graphite Gray SD
SPF2162-G8 7038 Agate Gray SD
SPF313-G9 6027 Light Green SD
SPF351-G9 6005 Green SD
SPF449-G8 5004 Black Blue SD
SPF450-G8 5003 Sapphire Blue SD
SPF454-G8 5009 Azure Blue SD
SPF526-G8 3031 Red SD
SPF541-G8 3004 Purple Red SD
SPF542-G8 4006 Traffic Purple SD
SP616-G9 2010 Signal Orange SD
SP620-G9 2011 Deep Orange SD
SP621-G9 1017 Saffron Yellow SD
SPF844-G9 8022 Black Brown SD
We also have all the other common RALs in stock – contact us if you need more information.  EPC has you covered.
Erie's RAL Line  — ask your sales rep or call our office
EPC News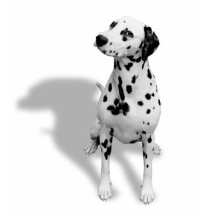 Coronavirus:   In the largest "black swan" event since the great recession, the coronavirus has hit planet earth.  While particular areas such as China, Iran, Egypt and Italy have been particularly hard hit with actual virus cases, the effects have been felt everywhere.  Supply lines have been tightened as production has dried up due to lack of workers in China, and this has caused issues worldwide.  Fortunately, EPC is well covered for this type of crises as we have excellent supply lines and a low reliance on Chinese materials.  However, experts indicate that the spread of this virus could hit us in North America, and if this happens the disruption could be significant.
Economy:    The economy appears to still be moving well in 2019 into 2020.  The "Trump Tariffs" have raised raw material costs as supply chains have changed and absorbed the hit tariff hit.  However, this has not caused a significant change on pricing of finished powder to this point, except in special cases.  The coronavirus may also have a very negative effect, but this is yet to show itself in an significant way.
Raw Materials:   In general, raw material pricing has stabilized after large increases in 2018 and into 2019.  The exception to this pricing is the tariffs into the US market, where certain raw materials such as TGIC have become somewhat more expensive and also tighter in supply.  Some raw materials such as TGIC are not currently manufactured anywhere except for China, so these materials have been hit with tariff costs without any market alternatives other than completely changing chemistry (to TGIC-Free for example)
Can you tell the difference?
Often discussed in powder coatings are different chemistries.  There are multiple "major" chemistries used in powder coating, including:
Epoxy
Epoxy-polyester Hybrid
Polyester TGIC
Polyester TGIC-Free (HAA)
Polyester Urethanes
All of these chemistries have different properties.  However, most of the characteristics that differentiate the various chemistries are seen in the application of the product, not on the final coating.  For example, that many urethanes will "smoke" or TGIC products will have outstanding oven color stability are all to do with their application properties, not their coating properties.
The reality on the finished product?  And we will limit this discussion to exterior polyesters here – obviously epoxy and hybrid coatings will not last outside.   The reality is that short of sending a piece of a  finished coating to a chemical laboratory, it is virtually impossible to distinguish the different polyester and urethane chemistries when out in the field.  The chemical resistance, weatherability, color, flexibility, adhesion etc of a coating – characteristics that can actually be tested in the field – are remarkably similar between the different chemistries, to the point where it becomes impossible to define the chemistry based on these tests.
What differences can be seen in the field?   Certainly, metal adhesion due in large part to metal prep and pretreatment and metal type, can become glaringly obvious in the field, as can overall quality of the coating.   For example, using an inferior grade of pigment or polyester resin can have far more effect in the field than the actual chemistry.
Technical Corner
TGIC health information
TGIC is one of the most common components of exterior durable coatings in N America.   As a cross-linking or hardening agent, it gives some excellent characteristics to powder coatings, such as incredible anti-yellowing characteristics, outstanding corrosion resistance, excellent impact, hardness etc.  But in addition, TGIC has some negative characteristics associated specifically with health and safety.   TGIC is a known mutagen and is a strong sensitizer which can lead to serious allergic reactions most commonly with skin contact.   Because of these negative health problems associated with TGIC, TGIC containing coatings have essentially been banned from use in Europe, although still widely used elsewhere.  TGIC is one of the very few significantly hazardous ingredients used in powder coatings.
Triglycidyl isocyanurate   2451-62-9
1,3,5-Triglycidyl isocyanurate
Teroxirone
TGIC
National Center for Biotechnology Information. PubChem Database. Triglycidyl isocyanurate, CID=17142, https://pubchem.ncbi.nlm.nih.gov/compound/Triglycidyl-isocyanurate (accessed on Mar. 3, 2020)
Alternative chemistries exist that can replace TGIC.  Urethanes have been used forever in powder coatings, but they have their own particular issues, including "smoke" on e-cap blocked urethanes (most of them are e-cap blocked, with the smoke being considered slightly hazardous) and potentially highly hazardous iso-cyanate release.   These urethane powders are generally safe to use, but may require higher care and certain application equipment requirements such as excellent ventilation.   These problems along with their much higher cost make urethanes currently only used for specialty applications in powder coatings.
Polyester HAA cured powder coatings are  now much more common, although still very much as a secondary chemistry compared to TGIC-polyesters in N America.  TGIC-Free HAA cured products carry a very safe hazard profile, have excellent exterior stability that is similar, identical really, to the durability of TGIC or urethane chemistry powders and actually spray better (charge better) than most any other powder coatings.  However, they do have some drawbacks such as some pinholing at high film builds and that they are not as color stable (oven stable – exterior color stability is the same) as TGIC powders.  Currently, these TGIC-Free polyesters are also the lowest cost option for exterior powders.
ERIE has specialized in TGIC-Free coatings.   Here at Erie we sell a higher percentage of HAA polyesters than any of our competitors in the market.
There are other factors to consider with regard to the health and safety of powders, in particular TGIC containing coatings.  Currently worldwide, virtually 100% of all TGIC is made in China by a number of chemical manufacturers.  As with many products, there is a wide range of quality from these suppliers.  To be sure, many of the poorer quality suppliers are selling less expensive TGIC.
This is a problem for quality for a number of obvious reasons.  This is also a big problem for health and safety, but it is not so obvious why.   Here's some info:
One of the chemicals involved in the manufacture of TGIC is Epichlorohydrin (ECH).   ECH is a chemical that has a poor health profile, and is considered by health organizations to be hazardous and a carcinogen.  The problem with cheaper versions of TGIC is that the ECH may not be washed out of the final material, that this hazardous raw material may still be in the TGIC in significant quantities.  If so, then the material (combined TGIC and ECH) can be considered a carcinogen, mutagen and strong sensitizer depending on the concentration.
This is a very well known problem.  Higher quality suppliers of TGIC guarantee that they reduce their ECH content to certain low levels.   Lower quality suppliers will either not guarantee this at all, or will put values in that are later shown to be false.
In the end, every company has to be responsible for the health and safety of their facility and workers.  Adding ECH into the equation by purchasing low cost TGIC is something that many powder producers appear to be fine with.  Here at Erie, we are not, and we have gone to great lengths to ensure that the TGIC we buy, while more expensive, is also more safe. Or simply, that we offer truly viable alternative chemistries (TGIC-Free) as an option.   As always, when offered cheaper powders, buyer beware.
Brian Coutts
President
Continuing Education— General info on powder coatings.
Continuing Education
What happens when powder coating cures?
Powder coatings of the type EPC manufactures are thermoset plastics.   Thermoset (as opposed to thermoplastic) means that with heat (thermo) the coating will cure or crosslink (set).
Powder coatings consist of a resin or polymer, such as polyester, that is cured or crosslinked (reacted with) a hardening or curing agent (such as hydroxyalkylamide HAA or TGIC).  The resin, such as polyester, is a repeating chain of chemicals structures (monomers) that are used to make the plastic base (polymer).  These chains have reactive sites on them that can combine with the hardening agent and cross link them so that they may have multiple links to multiple chains.   Think of a plate of spaghetti visually, but more practically a fiber rope.  The strands all tie together to make something that is much stronger than the individual strands of fiber individually.
In practice, you might think of this as similar to 5 minute epoxy that you probably have used in your house at some point.  There are two parts to the 5-minute epoxy.  Sitting alone, they are totally inert, and nothing happens.  However, when you physically mix them together, they will cure, crosslink, and you end up with an incredibly strong product  – and completely different product from what you started with.  With thermoset powder coatings, you are mixing these components together when you heat them up in your oven.
Powder coating data sheets will have a curing time, or a series of curing times at certain temperatures or a curing graph.  However, these will not correspond exactly to your production line – real world experience of your line will be needed, and every production line is different.
For example, a standard polyester powder coating may say a curing time of 10 minutes at 400F is needed.  However, the powder coating may be fully cured without ever actually reaching that 400F temperature.  If the product reaches 350F for 20 minutes for example, it may be as fully cured as the product that is baked for 10 minutes at 400F.  Curing curve graphs are much more informative than simple numbers, so here at EPC we put this information directly onto the technical data sheets.
Graph showing percentage cure over time at 375F:
Of course, on most every technical data sheet, temperatures referred to for curing are "metal temperatures".    When powder manufacturers test products in the lab, we use very light gauge materials for testing, so the oven temperature is usually very close to the metal temperature.  This is not the case in most application lines due to oven temperature gradients (ie, differences in oven temps depending on the location in the oven) and the type and thickness of the metal, which is often, usually, not sheet metal.  Even with an oven set at 400F and working properly, a ½" thick piece of steel will take a long time to get close to the oven set point temperature.
Because this is plastic chemistry, the curing doesn't happen all at once.   The curing times and temperatures aren't like the temperature for boiling water for example, where you boil at 100C and the water boils and changes from water to steam.  Powder coating cure times happen in a more gradual fashion because of the chemistry.  Typically, you would see something like the following graph for cure:
The graph above shows what might be a typical cure response for a powder coating, in this case a standard polyester coating.  As you can see, even after only a few minutes, the powder coating is already starting to cure, but at that point is only cured (cross-linked) at a very low percentage.  In the case of the above, at about 8 minutes of metal temperature, the powder is about 50% cured, and already some of the major properties of the powder coating such as adhesion will be developing in the coating.  Full curing would be put at 12 minutes, where the coating is 95% cured or more.
Also of note –  you may see from the above that the coating is never "100%" cured.  This is because the chemicals in the powder coating are not completely mobile, even in the oven, so the curative and the resin will not be in enough contact to get to 100% cure.  However, at these higher levels of cure, all the properties that one expects from the powder coating will be in the finished coating.
Finally, most important to note about curing powder coatings is that this is the most crucial step of the process.   If the powder is not fully cured, or at least close to fully cured, most of the properties will be lost.  If a powder is not cured, impact resistance and adhesion can drop to nearly zero, and this can be a very expensive problem to fix if it gets to the field.  But on the positive side?  In general, if a powder is found to be undercured (prior to shipping it out!) the part can usually simply be put back in the oven for additional curing to finish the process.
Another reason why quality control testing prior to shipping is essential !
Contributing to this Newsletter

Brian Coutts is President and founder of Erie Powder Coatings EPC. Brian is a chemical engineer, Queen's University in Kingston and is a proud father of three .
Phone: 905-957-4086
Email: bcoutts@eriepowder.com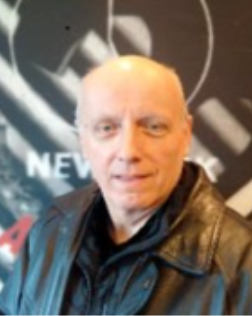 Pierre Bachand is the corporate Sales Manager and Coordinator for the Erie group of companies. Pierre is a NACE level 3 inspector and has extensive experience in sales of powder coatings, and equipment.
Contact: 514-909-5556
pbachand@eriepowder.com