Erie Powder Coatings Newsletter
March 2018
Problem Solving
Solving problems is always a good goal.   It saves time, money and can often de-stress volatile situations. We address several problems some of our customers see in this newsletter issue.
Sometimes, problems simply can't be solved, at least in the short term, no matter how much we want to.  For example, we spent a lot of time in this issue putting together information on pricing and the problems in the raw material market currently.  Epoxy pricing is a prime example of something that can't be resolved in the near term.
Other problems we are always happy to offer a solution on.  We discuss in this issue our new second generation zinc primer.  This product is an additional product to our line, to augment the strength of our zinc rich Z1000-G5 with a new lower zinc content product.  With the pricing of zinc soaring, and the sales of our Z1000-G5 showing, honestly, a phenomenal success, the timing was good to introduce this product.
And last, often the solving of problems is best done by avoiding them altogether.  This can often be done best by acquiring some knowledge.  Even better, free knowledge, if trustworthy.  Which you must agree with, reading this newsletter.  Our final article is an educational article on the differences between standard durable polyesters compared to superdurable polyesters.
We hope that you find this newsletter interesting, and most important, that it adds to your knowledge, and if we are really lucky, maybe even helps resolve some problems for you.
"Change your thoughts and you change your world."
Norman Vincent Peale
In This Issue
Solving problems
Introducing Z1000-G5 Zinc Primer
EPC News, including pricing news.
Technical Corner:  Textures
Exterior Coatings:  Standard vs Superdurable
Product Showcase:    Z1500-G5 Zinc Primer

Erie has added another easy to use primer to our lineup.
The Z1000-G7 has been an incredible success thanks to fixing the overcoat issue with zinc primers. However, there was a need for a lower zinc content product that gives outstanding corrosion resistance, but uses less zinc metal.
The Z1500-G5 zinc primer was born! A great combination of corrosion resistance and the ability to apply top-coat powder coatings with minimal fuss and worry about inter-coat adhesion. These powders have been so sought after we are having trouble keeping them in stock.
Call us today if you would like more information on this product, or a sample.
Erie's Z1500-G5 Zinc Primer  — ask your sales rep or call our office
EPC News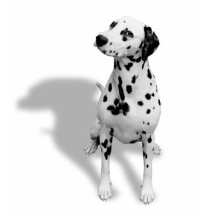 Pricing info:   We have noticed a number of our competitors bringing out pricing increases since the start of 2018. We also have needed to price in some of the huge changes we have seen in raw materials.   Erie has increased pricing on a limited number of stocks, effective April 1, 2018.  Average increases were kept to a modest 2%, however, some types of products (epoxy's for example) were higher.
In an effort to keep our customers informed, we have put together some information on current raw material pricing trends.
Titanium Dioxide:           Titanium dioxide pricing has increased significantly in the last 2 years.  Costs for this widely used material have gone up again at the start of 2018, and the market is described by suppliers as "tight".
Polyester:  Polyester supply has also been tight.  While no current increases are known at this time, the market remaining tight means that the multiple pricing increases seen in 2017 will likely stay in effect for the time being.
Epoxy:    Epoxy has been in very tight supply.   Apparently this is driven by epoxy raw materials that have been restricted with plant shutdowns in China.  While Erie does not buy any Chinese epoxy, this tightness has worked its way completely through the supply worldwide.   This has led to a massive increase in raw material costs.  Pricing increases spiked around 50% in 2017, and supply has been tight enough that some users have had difficulty getting material.  At the start of 2018, pricing again has zoomed upward.   Overall pricing from a year ago is in the range of 100% higher (yes, double) year over year.  Supply is currently tight enough that some purchasers may simply not be able to get some material that they require.
Zinc:        Zinc metal is used in zinc rich primer coatings.  In some coatings, the usage is very high, for example, in our Z1000-G5 the usage is about 65% by weight.  Zinc was named "the best performing metal of 2017" , of course, this means the worse for those buying it.  Zinc has gone to extreme levels in pricing and is not considered widely available.
Other:   TGIC (the cross-linker used  in polyester TGIC coatings) and epoxy / hybrid matting agents have been substantially increased in pricing due to supply issues and plant shutdowns in China.
And to solve these pricing problems?  Erie has always been proactive :
Our major suppliers are all long term – our big three purchases of epoxy, titanium dioxide and polyester are purchased from the same suppliers for almost 25 years now
We generally use local supply, ie, North American suppliers wherever we can. The major suppliers noted above are all American,
Our suppliers like dealing with us – (we pay our bills on time) so when there is a supply crunch, we are first on their lists to supply.
More on Textures
One particular area of problems for extruded textures has been exterior coatings.  These powders have been a problem in particular due to the chemistry of the coatings.  The main problem with these coatings was consistency of texture and cratering to the substrate.
Erie spent almost 2 years developing and perfecting a system that would work day in and day out without fail.  We now have, far and away, the best, most consistent, textured product line on the market.
If you are having any problems with your textures, especially exterior – you don't need to be – give us a call.
Technical Corner
Textured finish aka Rolling Texture
We refer to those of the type" big orange peel" -. They are generally produced according to 2 very different methods that you probably know:
Post blend / post mix  Or  Extruded
The method known as post-mixing is quite obvious; one takes a coating already done, adds the additives and mixes them.
The benefits are:
Fast availability of ALL colours in textured finish.
low cost of production (for the manufacturer)
Superior selling price (+ profit) vs. smooth finish
Ideally used with a fluidizing bath to optimize the mixture.
Disadvantages:
Risk of large variations in finish ranging from lack of texture to large but uneven texture.
Subjects with large variations of finishes from one painter to another
Subject to large variations depending on the pneumatic adjustment of the paint machine.
Requires excellent grounding.
Highly contaminating**
Can expose the substrate, (bottom of hollow) even if average thickness is good
Generally cannot be used with a recovery system
Extruded Textures
Each color is made independently so all raw materials and additives are incorporated at the beginning of the production cycle.
Advantages:
The most beautiful finishes
The easiest to apply
Few or no gaps in the "hollows" if the thickness is reached.
Less vulnerable to imperfect grounding.
Do not require a fluidizing bath to provide a beautiful uniform finish.
Less subject to paint variations and adjustments. (reasonably)
Generally can be used with any recovery system (cyclone, filters)
Disadvantages:
Availability – these products have to be textured only when they are first manufactured.
The price??  Not necessarily
** Highly contaminating   –   Post blend textures tend to be far more contaminating than extruded textures.
If you contaminate 1 kg of paint with the same amount of smooth, textured paint you will notice that the contaminated finish with textured paint appears much more so because the paint tends to rise to the surface for the textured contaminant.
It is more difficult to thoroughly clean production equipment and application equipment with textured coatings.
Pierre Bachand
Sales Manager
Continuing Education— General info on powder coatings.
Continuing Education
Standard Durable powders vs Superdurable
We are asked by many customers what the difference is between a "standard" durable powder coating and a "superdurable".  The basic answer is that there is no industry wide solid definition on these terms, although these terms are very widely used.  So buyer beware!
In terms of the end results, a properly designed superdurable system has substantially improved weather resistance compared to a standard exterior powder.
In more recent years, these coatings have been associated with the AAMA specs here in North America.   The standard durable system being compared to the AAMA 2603 spec, and the superdurable system comparing to the AAMA 2604 spec.
There are many components to the AAMA specifications.  Most of the requirements are based on the surface being coated and describe the surface prep for the coating, as opposed specifying the coating itself.  Thus, most of the requirements of meeting the spec fall on the applicator, not the coating manufacturer.   Additionally, these specifications are used for aluminum, whereas most powder is coating steel.  Just the same, the definitions are useful
The main components of meeting the AAMA specifications for weatherability are surviving the exposure at the south florida testing sites.  The AAMA 2603 calls for only "slight" changes after 1 year in S Florida, and the AAMA 2604 calls for 30% gloss retention after 5 years with a dE color change of less than 5 units.  These are very difficult tests.
The standard durable exterior powders are all designed to pass the AAMA 2603, and thus, pass with minimal changes after 1 year of south florida.   This is a bit of a problem for the industry, as most standard durable quality powder coatings, using quality raw materials, will pass this requirement over much longer times (18 months to 30 months).  More recently, some coatings manufacturers have "dumbed down" their coatings so that this "extra" weathering is lost, but the coatings still pass the minimum 12 months.  Why would they do this?  Cost, of course:  by reducing the quality, the costs are lower but the minimum requirements for passing the 2603 spec is being met.
At EPC we strive to substantially beat the minimum levels, so we have never taken the low road to just meeting the 2603 minimum requirements, even though it would make our coatings cheaper.  Or make our profits larger.
With the superdurables –  these coatings are designed, for the most part, to pass AAMA 2604, 5 years Florida testing with 30% minimum gloss retention.   These superdurable coatings have met the 5 year tests when properly formulated, but not surpassed it by much.  The types of products available in the market have been somewhat more stable than with the standard durable finishes.
The above information addresses weatherabilty – but what of the other properties of superdurable coatings compared to standard durable coatings?  We can summarize a few of these things below:
Cost:      Superdurables use upgraded polyester, and often or usually have some upgraded pigments as well.   This means pricing will be higher for superdurables compared to standard durables.
Appearance:      There is no difference between superdurables and standard durables –  it is virtually impossible to differentiate a superdurable and standard durable by just looking at the finished product.  Both types can be formulated so many ways that while there are variations in the visual aspects of the finished coatings (such as orange peel for example), whether or not they are superdurable or standard isn't much of a factor
Color:    The color on these systems is really defined by the pigments used in them.  However, there are some shades of color that simply cannot be formulated to meet the AAMA 2604 because the pigments are not strong enough to pass the testing.  Colors such as some shades of orange and many pastel colors simply cannot meet a 2604 specification.
Adhesion:           Both systems have excellent adhesion
Flexibility:          It is a well known fact that superdurable systems are not as flexible as standard durable systems.  You may see this showing up in some of the flex tests shown on tech data sheets – where often superdurables may be listed at 80 or 120 in.lbs of impact, but standard durables will often be rated much higher at 160.  It must be remembered that even 80 in.lbs is much higher than alternative systems such as acrylics or most liquid systems.  Thus, the superdurables really only suffer in comparison to the standard durables, not to coatings in general.
Heat Stability:   Superdurables tend to be slightly improved in this regard, but the difference between a standard durable and supedurable is very small – in the same chemistry.    This property is driven more substantially by the cross-linker or curing agent used (TGIC vs TGIC-Free for example) than whether the system is standard durable or superdurable.
Corrosion Resistance:    Most literature states that superdurable systems are better for corrosion control.  In testing we have done at EPC, both using independent testing labs as well as our in house salt spray testing equipment, the difference appears to be very small or non-existent.
Sprayability and User Friendliness:  Again, no real differences here between superdurables and standard durables.   Charging, fluidization, etc, are all virtually identical.  One minor advantage for superdurables relates to "blooming" on curing in an oven, but this is only seen if peak metal temperatures remain very low on curing of the powder (generally peak curing temps below 330F)
There are other properties to the standard durable and superdurable systems, but the properties listed above show the main differences between the systems.
The main takeaway from the above information?    Two main take-aways –
First – the differences in quality on standard durables from reputable suppliers can be substantial.  While the superdurables can also vary in quality, the 2604 standard helps to keep quality in a finer range.
Second – unless there is a specification that needs to be met, the differences in the properties between superdurables and standard durables –  aside from weatherability – is very small and would not be used to decide whether to use one product or another.  The decision of whether to use a superdurable or a standard durable for the vast majority of situations would be decided mainly on the weathering durability, along with pricing and availability.
Contributing to this Newsletter

Brian Coutts is President and founder of Erie Powder Coatings EPC. Brian is a chemical engineer, Queen's University in Kingston and is a proud father of three .
Phone: 905-957-4086
Email: bcoutts@eriepowder.com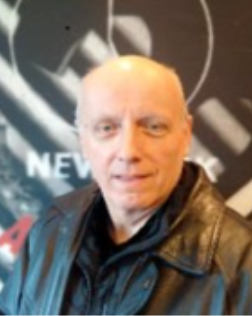 Pierre Bachand is the corporate Sales Manager and Coordinator for the Erie group of companies. Pierre is a NACE level 3 inspector and has extensive experience in sales of powder coatings, and equipment.
Contact: 514-909-5556
pbachand@eriepowder.com