Erie Powder Coatings Newsletter
January 2016
A "New" Newsletter
We here at Erie Powder Coatings (EPC) would like to introduce you to our "new" newsletter. We understand you, our customer, are extremely busy, and have trouble finding the time to spend on your business and your family, never mind reading another newsletter.
Just the same, we feel we can offer information that can save you time and money, and most importantly, help to reduce or eliminate problems, headaches and stress when using powder coatings. So to start, thank you for taking the time to read this newsletter, and we hope that you find value in it.
What can we offer for your business?
Erie Powder is in a unique situation to offer help with powder coatings. Why?
We have the people with experience to help – Our sales and service team has decades of experience to draw from. Collectively, our people have experience selling equipment, are NACE certified, have run powder and liquid application lines and have worked in our lab. They have lots of personal and work experience for you to draw from.
Erie has 20 years plus experience with Powder Coatings – We've been selling to powder coatings to applicators all over the world for over 20 years.
EPC offers small business advantage – Many of our customers are small to mid size businesses. Just like us. We understand the need for time, profit and function.
"Most of the things worth doing in the world had been declared impossible before they were done."

– Louis D. Brandeis
In This Issue
Introducing our "new" newsletter.
A brief history of Erie Powder EPC
Technical Corner: Zinc rich primer on aluminum?
Corrosion Info on Substrates
Erie Powder Coatings Inc. EPC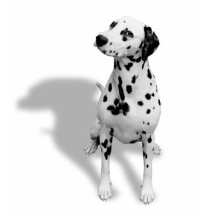 A Short History
Erie has a proud history of business involvement and production of powder coatings.
In 1994, Erie Powder was formed by several partners that already had a good history in Powder Coatings.
Barry Coutts was an experienced entrepreneur who was the driving force behind Duracoat Powder, which had been sold to Sherwin Williams. Brian Coutts had run the labs at Duracoat, and been at the forefront of the expansion of Duracoat to Western Canada. Linda brought administration expertise to the company.
Erie Powder worked hard to work it's way up the chain, and established a hugely successful business that centered on Ontario Canada. By the year 2000, sales were going strong to the target US market, and shortly thereafter sales took off to other locations worldwide: Mexico, the carribean, Europe and S America.
In 2007, Erie had a breakout year, and formed our US operations in North East, PA. Just in time for the worldwide recession. Fortunately for us, Erie was well financed and strong, and not only survived the great recession, but thrived in this market.
EPC now proudly operates and manufactures our own products in both the US and also in Canada.
Not Just Black and White – Our mascot Penny (yes, she's actually our dog)
Corrosion Resistance
Corrosiion resistance can be measured in many different ways. However, the standard for the coatings industry has always been ASTM B-117.
A note of interest? ASTM B-117 doesn't actually have any defined pass or fail levels— defining pass or fail is up to the user or writer of the coating specifications. ASTM B-117 specifies only how to run the test.
Erie Powder offers a number of products for corrosion control, such as our zinc rich primers, and EPC offers non-zinc primers as well.
As Erie also custom manufactures many of the products it sells, these coatings can be "customized" for corrosion resistance if our development team is aware of this requirement.
Technical Corner
Zinc Rich Primer on aluminum; Good idea or not?
A question that comes up regularly is: "Can I, or should I use a zinc rich primer on aluminum?"
One reputable manufacturer of zinc rich primer writes: This thermoset epoxy technology incorporates a well-known corrosion inhibitor that works by sacrificing itself to protect the metal substrate. Do not use on non-ferrous substrates such as aluminum.
But opinions differ. I have a few clients who have told me that a supplier had told them that it was usable on aluminum. Even recommended. Some 'experts' with topics / regular articles in specialized magazines simply say "don't use it", thus avoiding the controversy, but without any technical justification.
However, let us consider,some U.S. Coast Guard vessels are made of aluminum and use (sacrificial) zinc anodes.
Zinc is slightly more reactive than aluminum.
So why not?
Economic
The simple economic reason (not …a technical justification)
New technologies in chemical surface treatment – eg Okemcoat 4500 Chemetal-Oakite – offer excellent results in terms of protection and being more economical in terms of costs (material and time) compared to epoxy / zinc primer (which I sell).
Recently, I attended a short seminar in Ontario on the topic of surface treatment. During a conversation with Daniel Whalen of Chemetal, he confirmed the evolution of technology and its current aspects: it's now an easy to use and environmentally friendly replacement for chrome surface treatments (essentially) banned in Europe.
I recommend you buy and read the latest version of the Powder Coating Institute (PCI) manual, which has (finally) been revised to describe the process.
Technically speaking…
Aluminum is amphoteric (which reacts with acid and alkali: Definition: " Said of a substance, an ion that may have a role sometimes acidic, sometimes basic (Aluminum oxide. or alumina is amphoteric: with hydrochloric acid, it gives the aluminum chloride and with sodium hydroxide, sodium aluminate) ".
Zinc epoxy coatings generally contain both zinc powder (+) and zinc oxide (bit). In addition, alkali cathodic reaction products formed in the galvanic cell may affect some metals such as aluminum, metals which are adversely vulnerable in acidic and alkaline environments, known as amphoteric materials may be used for the cathode in an Galvanic corrosion cell. These attacks are called amphoteric effect. Both products are very close to the level 'sacrificial' 'even if the zinc is slightly more anodic / sacrificial.
SUMMARY; NO, it is not recommended.
Pierre Bachand
Sales Manger, Eastern Canada
Continuing Education— General info on powder coatings.
Continuing Education
General information on Corrosion Control
This I our ongoing series on educational information for coaters and users of powder coating.
Corrosion of metal costs billions. For most people, this amount of money is really beyond comprehension, but there's no other way to put this enormous cost except in terms of dollars and it's relationship to the overall economy.
According to NACE International, based on a study on corrosion costs they undertook,
Results of the study show that the total annual estimated direct cost of corrosion in the U.S. is a staggering $276 billion—approximately 3.1% of the nation's Gross Domestic Product (GDP). It reveals that, although corrosion management has improved over the past several decades, the U.S. must find more and better ways to encourage, support, and implement optimal corrosion control practices.
For more information on NACE, visit the NACE website
This is a staggering cost, and while the NACE report discusses costs at the national level and include corrosion on many things that are not powder coated, these costs start at the local level and in the parts you may be coating. We have put together a general overview of corrosion on different types of metal substrate.
Powder coatings can be applied to a large number of substrates, including plastics and MDF, but the reality is that the vast majority of powder coatings are applied to two metals – Steel, and to a lesser extent, aluminum. Steel we have discussed in two parts below, Cold Rolled and Hot Rolled steel and second, plated steel such as galvanized.
And while the types of powder coatings that we sell are classified as "decorative" as opposed to "functional" coatings, metal that is powder coated for exterior use, or sometimes for interior uses as well, has a very "functional" requirement that it be corrosion resistant. This is indeed why many metal parts are coated with powder coatings rather than liquid, as powder coated parts have generally much better corrosion resistance than liquid coated alternatives. Both are far superior to no coating at all.
For all these metal surfaces, many different types the metal and metal qualities exist – for example, different alloys of aluminum, carbon content in steel, etc, which can have a huge effect on coatability and corrosion resistance. The information below is only general information that applies to "standard" grades of these metals. And makes several assumptions such as, for example, that the powder coating is fully cured – under-cured coatings will not adhere to any substrate no matter how clean or well prepared.
Aluminum as a Substrate:
Aluminum makes a great substrate for coatings in general, and powder coating specifically, because it naturally has excellent corrosion resistance. This can be seen in practice by anyone who has ever had aluminum outside, such as an aluminum shovel. While aluminum will corrode over time, it takes a long time to do it.
Because it is naturally corrosion resistant, what's most important with aluminum is making sure that the coating bonds to the substrate. What makes aluminum naturally corrosion resistant is a thin layer of aluminum oxide that protects the aluminum below it. This oxide layer forms naturally on aluminum over a few days. However, this natural barrier also is a problem for the coating to adhere to. Thus it is essential when coating aluminum to remove the oxide layer – this can be done chemically with acid etching, or mechanically, but either way, the aluminum must be coated quickly (within a day or so) or the oxide layer will re-form, cutting adhesion. And corrosion resistance.
For additional corrosion resistance on aluminum, surface pretreatments can be added to the metal. Ask your chemical wash / pretreatment supplier about both this, and also about the chemical etching.
As for the powder coating itself, most all powder coatings spray and adhere very well to clean (un-oxidized) aluminum metal. Generally, no primer is needed, required or recommended unless edge control is an issue.
Hot-Rolled or Cold Rolled Steel as a substrate:
Cold Rolled (CRS) and Hot Rolled steel (HRS) are the most common substrates for powder coating. Steel does not have much natural corrosion resistance, but there are many ways to significantly improve the corrosion resistance.
As with all substrates, the first and most important step is making sure that the substrate is clean and free of soils. As with aluminum, this can be done either by mechanical or chemical means. Mechanical cleaning such as grinding or sanding can work well on smaller parts and pieces, but are labor intensive. So most larger scale coating operations use chemical cleaning to prepare steel substrates.
Once the surface is clean and free of soils, the coater has a choice of ways to increase corrosion, using either a corrosion primer such as a zinc rich primer, or chemical pretreatment. Or both. Because CRS and HR steels do not have much natural corrosion resistance, the cleaning and pretreatment / primer used on the substrate are absolutely essential to control corrosion.
Due to this natural lack of corrosion resistance of CRS and HRS steel it is also very important that the process have:
good edge coverage and ensures that the edges are not sharp or protruding
Full coverage of the part in areas' where corrosion might occur, such as interior or hidden part locations
Minimum film builds on the coated surface
An unbroken surface to the substrate — ensuring that the coated surface does not get damaged in the process, shipping or installation.
Breaks in the coating from the above issues that allow moisture or oxygen to interact directly with the steel can lead to premature failure.
To give an idea of the incredible range of corrosion resistance that pretreatment and cleaning can have on the steel coated surfaces, the B-117 salt spray tests can be examined. On a CRS clean only salt spray test, a typical result on a scribed panel might be a pass at 100- 150 hours. On a 7 stage pretreatment, 1000 hours might be possible. On exactly the same piece of steel, just changing the pretreatment.
TYPICAL CORROSION RESISTANCE
Substrate, Coated with Polyester TGIC
Plated or galvanized steel as a substrate:
Many steels are treated with other metals such as zinc, making corrosion resistant products such as galvanized steel. These products are designed for increased corrosion resistance and thus the coating process is not as critical to corrosion as it is for CRS, for example.
Just the same, cleaning of the steel surface, and treatment on the metal are crucial to a good and corrosion resistant product.
As with all substrates, the metal surface must be clean with all soils removed for good adhesion.
For these already corrosion resistant products, the standard coating process does not usually need a primer, except in rare circumstances where exceptional corrosion resistance is required. Same with the chemical pretreatment of the metal, for the same reason. Thus, these products are usually cleaned and coated with the powder directly.
What is important with these types of products is that when they are cleaned that the zinc metal layer (which gives these steels their naturally high corrosion resistance) is not removed or damaged, otherwise the natural corrosion resistance will be lost with the zinc layer.
Contributing to this Newsletter

Brian Coutts is President and founder of Erie Powder Coatings EPC. Brian is a chemical engineer, Queen's University in Kingston and is a proud father of three .
Phone: 905-957-4086
Email: bcoutts@eriepowder.com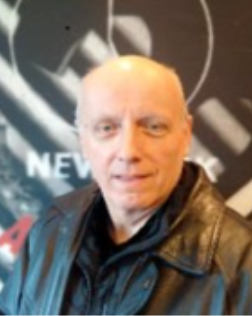 Pierre Bachand is the sales manager for Erie Powder Coatings EPC for Eastern Canada. Pierre is a NACE level 3 inspector and has extensive experience in sales of powder coatings, and equipment.
Phone: 514-909-5556
Email: pbachand@eriepowder.com