Erie Powder Coatings Newsletter
August 2017
Powder Components
What's in a powder? This is a question we get asked frequently. Of course our answer is always "our formula is a secret!" but that is really referring to the specific recipe on the powder coating.
There are some good places to get information on what may be in your powder coating. The best place to start might be the SDS. The SDS (new GHS version of the MSDS) actually conveys a large amount of powder component information.
At Erie, we are ahead of the game and have fully rolled out our GHS program, even if some of our competition hasn't as yet. The SDS will show all hazardous ingredients, as well as most other ingredients –  hazardous or not – in the formulation.
In this newsletter, we decided it would be good to lay our some information on what we put into a powder coating. The information is general, but applies to most all powder coatings whether from Erie or our competitors. This will give you some idea of what we put into a powder coating, and why.
We hope you enjoy the read..
"Details create the big picture."
Sanford I. Weill
In This Issue
Powder Components
SP280-G3 Satin Black SD
EPC News
Technical Corner: focus on Quality
Product Showcase: SP280-G3 Black Satin Superdurable TGIC

This product uses a new technology that wasn't available just a few years ago.
Many of the satin finishes in this gloss range tended to be heavily orange peeled, slow to cure, poor charging, yet with all of those problems, still expensive. This newer technology has fixed all of those problems, and have now been around long enough that it is proven.
Erie's SP280-G3 is a full superdurable black, very smooth and easy to apply. The gloss is stable in the oven, overbake stability is excellent, and it charges very nicely. As with all of our superdurables, we do not use Asian polyesters for these critical coatings.
Call us today if you would like more information on this product, or a sample.
Erie's SP280-G3 Black Satin Superdurable — ask your sales rep or call our office
EPC News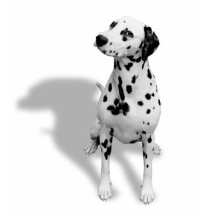 Pricing info: Pricing and availability of raw materials have continued to be a problem for powder coating manufacturers. With that in mind, we have updated some information below that we have brought out before in this newsletter to try to keep our customers as informed as possible.
In general, the pricing outlook on raw materials has been poor, with most major raw materials going up in price due to supply shortage. It would appear that most of the supply issues have been caused in a broad way by both Europe and also China seeing moderate to good growth compared to years of slower growth (China) or actual contraction (Europe)
Titanium Dioxide: Titanium dioxide has finally stabilized to some extent, but only stabilized at high pricing after a large number of pricing increases over the last couple of years. It remains to be seen if this current stability is simply a breather in the continued upward movement of this raw material.
Polyester: Polyester has been in some locations (Europe) in critical supply, and in some locations product is not being supplied to the market. Fortunately, Erie has long term relationships with our suppliers of polyester, so supply isn't an issue. However, pricing has climbed very quickly recently, with three pricing increases in 2 months at the start of the summer. Polyester continues to be a major problem
Epoxy: We have received a couple of increases on epoxy, and supply continues to be tight.
All of these materials (the three above representing the vast majority of costs for powder formulations) have increased significantly in the last year, with polyester and epoxy up substantially just in the last couple of months. The forecast for these materials appears to be tight but relatively moderate compared to the first half of 2017.
Last but not Least, Zinc Metal As we have moved to publish this newsletter, we have been notified that zinc metal is in relatively short supply and is in high demand. This means a significant pricing increase on its' way for zinc metal. Erie's current zinc rich products are truly zinc rich – about 2/3 zinc metal – meaning that a 50% increase in the metal price (yes, that's actually what we just received, on top of the 25% increase this spring) will add to the cost of these products. We sell some primers that are zinc free, these products would obviously not be affected by zinc pricing at all. Many of our competitors sell what we call "zinc poor" primers (around 20% zinc) that would of course be much less affected by zinc pricing compared to our "zinc rich" products – but then they don't work as well to start with.
Color Measurement
Pierre Bachand refers in his technical article to CIELab. This is a color measurement space, that is, a way to measure color
Pigments are added anything that needs color, such as powder coatings. As with all modern processes, repeatability and measureability is absolutely important. The only way to achieve this is to use a color system that is defined and measurable.
The CIELab system is a system for measuring color that many coatings companies use. Unlike other color measuring systems, this system was specifically designed to "match" human perception, and is very useful because it is not instrument dependent.
The CIElab system covers a 3 – dimensional space, basically, a cube. The up/down direction is for L* (light / dark) with the two horizontal axis being the a* (red to green) and the b* (yellow to blue).
Technical Corner
QUALITY CONTROL Is your color on?
In our last newsletter we said: "Everyone who sprays powder has a quality control program to some extent. The simplest and probably the most common, is a final visual inspection of a finished part. Although this is effective to some extent, it's a bit like closing the barn after the cow comes out."
Let's take a look at this section of a powder manufacturer's guarantee: "We strongly recommend that you carry out your own tests to determine if this product is of acceptable quality and applicable to your use."
How many of us take the time to produce some panels? Does your supplier offer a powder sample for regular stock products? Most likely! Does he offer you a sample of powder for custom coatings? Less likely. It often depends on the purchasing volume or the willingness of the coating manufacturer representative.
There may be an imperceptible or substantial variation between the coupon provided and the product baked in your oven. What are some causes?
• The coupon provided is not a master but a coupon produced from a given production of paint. There is almost always a small variation from the master.
• The coupon was cured in an electric oven. This almost eliminates the variation caused by the impurities contained in the combustion gases produced in a regular convection oven.
• There may be a partial deterioration of the coupon depending on the location and the storage conditions.
What can be the effect?
Let us take as an example a product color tested on a spectrophotometer using CIE Lab, where the db* value has a Min -0.30 and Max 0.30.  For the db* values -0.30 is in the blue and the +0.30 is in the yellow.
For our example,
• The coupon provided by the supplier is -0.25 (blue)
• The first powder delivered is +0.25 (yellow)
• The 2nd delivery is -0.25 (blue)
• The variation by the oven is +0.75 (yellower)
The result is a variation of:
• 1.25 with the coupon provided
• 1.00 with the master for the 2 powders supplied.
Since curing always goes to the yellow side, the variation between the 2 powders will be about 1.25.
Is it visually apparent?
Do you have a specification to meet?
What to do ?
Before doing anything check the product was not overbaked. Polyester are usually very resistant to overbake much less if they are low gloss. This is even more apparent if it's an hybrid.
• The first thing to do is to detect the variance before painting. Ideally with coupons produced with the powders received before proceeding to production.
• The second is to find out why there is such a variation. Paint then cure in an electric oven then compare.
• The third is to have the variation accepted by the customer (IN WRITING) or repaint with a virgin powder all of the same batch. Most good vendors will pick up unopened boxes. You will have to pay for transport because the product IS within specifications.
Pierre Bachand
Sales Manger, Eastern Canada
Continuing Education— General info on powder coatings.
Continuing Education
What's in a powder coating?
This I our ongoing series on educational information for coaters and users of powder coating.
Any powder coating is a mixture of many different raw materials, made with a recipe ( a formula). Much like baking a cake. The mixture is processed, extruded, milled and classified so that the powder applicator can use this coating with minimal problems and optimum results.
The most important part of the coating manufacturing process is ensuring that every single particle of powder in a box has exactly the same amount of raw material in each and every particle. Thus – each and every powder particle you see in the box has all the components of the formulation in it.
Powder coating formulations (recipes) are produced by our product development lab and our R&D lab, using information and requirements from our R&D center, customer specifications, and history to formulate a recipe that will perform in the way our customer needs it to.
We have many questions from customers about what components, raw materials, are in the powder coating. The main components of the powder coating are:
Plastic (resin)
Curatives or hardening agents
Additives
Fillers
Pigments
Resin (plastic, or polymer). This is the core and most important part of the coating. This is sometimes referred to the "binder" of the system when combined with the curing agent. The resin defines the "chemistry" that you will see on labels and data sheets. For example, when you might order a "Polyester" for an exterior powder use, you are ordering a product with a polyester resin system as its core. An epoxy will of course use epoxy resin (polymer or plastic) as its core, and the powder standard – the hybrid – is a mix of epoxy and polyester. Typically, the resin is by far the largest part of the powder coating components and runs from a minimum of 50% to a maximum of more than 90%.
Hardening or Curing agent – This is a key part of the coating. Not surprisingly given the name, these raw materials cure or react with the resin / plastic to give the properties needed from the powder. Without this curative, most all of the great properties of powder coatings will not be in the coating. While you can make powder coatings without any curing agents, they will have no adhesion or flexibility, or weatherability – all the reasons that a coater will go to powder in the first place. The curing agent is often commonly referred to in the name of the coating. For example, a polyester TGIC is a polyester resin cured with TGIC. In epoxy-polyester hybrid coatings, there are often no added curing agents to the formulation – but the properties are still there. This is because the epoxy and polyester in the formulation actually cure (react) with each other.
Additives – there are many types of additives used in powder coatings. Many are crucial to achieving a usable coating. The most common additives are
Flow agents – in almost all smooth coatings – these additives smooth out the coatings, and eliminate "craters" from the finished coating. Contrary to what one might think given the name, they do not actually make the powder coating smoother (they do not reduce orange peel – this is controlled mainly by the resin)
Anti-Pinhole agents – are used in most all coatings to reduce or eliminate pinholes
Waxes – There are a large variety of waxes used in powder coating. The most common usage is for slip, but they can also be used for hardness, texturing, gloss change, etc.
Heat or oven stabilizers – These do exactly that – they reduce change of the coating (such as yellowing) in the oven when being cured, as well as for coated products in the field.
UV stabilizers – help stabilize the powder and prevent damage from UV, either for exterior coatings but also for interior durable coatings that may be subject to UV light (such as coatings receiving a lot of window lighting, or some types of electrical cabinets)
Fillers – There are many fillers used in powder coatings. Most of these are actual minerals, dug from the ground in mines, that are milled into very fine dust and used to "fill' formulations. These products include "rocks" like limestone that are ground to dust, and also minerals like barium sulfate. These can be added to formulations for cost, and can also add significant functionality to the finished coating (such as gloss stabilization or hardness of the coating)
Pigments – Last but not least on this list are pigments. Pigments give the powder coating two main properties – color of course, but also hiding power and some can have functional properties such as corrosion control. There are vast ranges of pigments that are used in powder coatings. But some interesting notes:
Many of the pigments used in powder are used extensively in other industries, such as liquid paint, plastics, and even toners and inks. Some of the pigments used in liquid paint cannot be used in powder and plastics – manufacturing and usage of powder and plastics submits these raw materials to reasonably high stress and temperatures which some liquid pigments cannot take without breaking down or changing.
There are two main classes of pigments – inorganics and organics. Inorganics are mainly natural products that are refined, and often modified and are mostly based on metals – including products such as titanium dioxide and iron oxide which are used extensively in powder coatings. Organic pigments tend to be manufactured chemically or are sometimes extracted from plants. These organic pigments include most of the really bright pigments used in oranges, reds, blues, greens and yellows
Erie powder does not use any "heavy metal" pigments. These tend to be hazardous, and so we simply don't use them. Unfortunately, these pigments are often far and away the best pigments available as they are usually extremely durable – but not worth the risk for our employees or our customers. Many heavy metal pigments such as lead compounds or cadmium pigments are products that are very seldom used in powders produced in N America, but are still widely used in some off-shore operations.
There are a number of other products not mentioned above that are used in powder coatings, but the above information gives a pretty good range of the types of products used in powder coatings in North America.  For more terms and types of products used in powder coatings, you can visit the PCI website page on powder terminology
Contributing to this Newsletter

Brian Coutts is President and founder of Erie Powder Coatings EPC. Brian is a chemical engineer, Queen's University in Kingston and is a proud father of three .
Phone: 905-957-4086
Email: bcoutts@eriepowder.com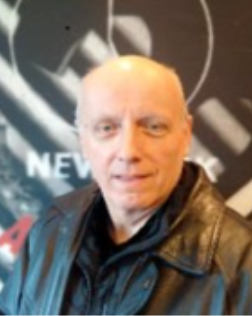 Pierre Bachand is the sales manager for Erie Powder Coatings EPC for Eastern Canada. Pierre is a NACE level 3 inspector and has extensive experience in sales of powder coatings, and equipment.
Contact: 514-909-5556
pbachand@eriepowder.com