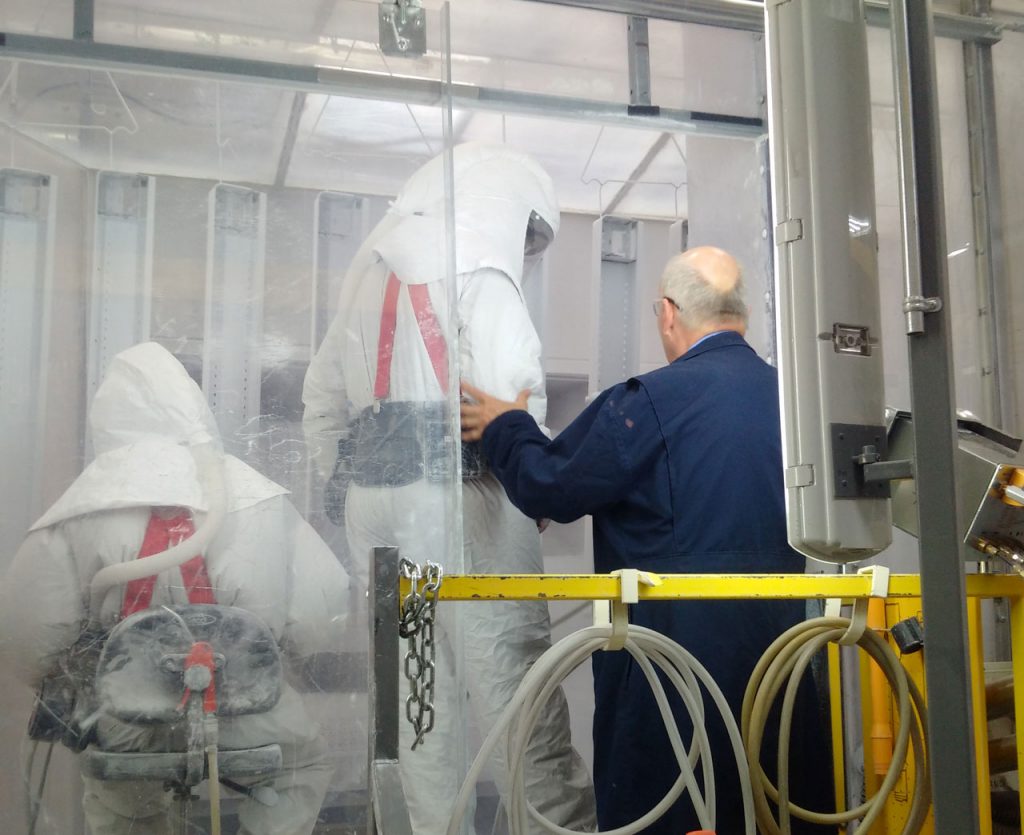 Job coaters
Job coaters represent a very important part of the market. Coaters offer an expertise in powder coating and coatings in general that can often be difficult to learn internally or to find people with usable experience. Many OEM companies choose to use custom coaters instead of installing their own in-house facilities for a wide variety of reasons. Many OEM use job coaters for specific situations only, such as for high volume over-run or small volume off parts, to supplement their own operation rather than a full replacement.
Job Coaters offer many advantages over an in-house operation,
Advantages:
Depth of knowledge on coatings specifically,
Ability to handle many types of coatings and different parts
Reduced capital outlays for the OEM,
Reduced space requirements at the OEM facility
Disadvantages:
Shipping of the product to and from the OEM facility has both a cost and also a time factor
Reduced control and oversight of coating operation, quality, etc
Job custom coaters coat all manor of products, so their coatings also cover the entire range of powder coatings offered.